Our weekly Pro's Corner blog is an essential part of our ongoing effort to provide you with the technical expertise that you need to run a successful business.
Since starting our blog in 2018 we've published many cleaning articles with a large readership, and one of the most popular has been Carpet Cleaning Spray Jets 101.
Did you know that such a little piece of equipment can have a large impact on your application of a cleaning solution?
We wanted to take some time today to revisit this post. It only takes about five minutes to read and provides a wealth of information that can help you improve the efficiency and results of your services.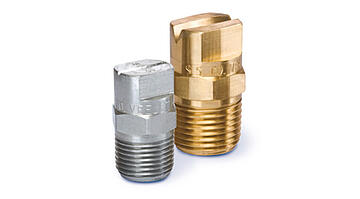 The Main Takeaways
Inside of the article, we will help you pick the best spray jet by helping you identify:
The features and specs of each type of spray Jet


Why spray jets are designed a certain way by manufacturers


How spray jets affect the temperature of your cleaning solution


How to read the numbers of the product to determine the angle of the spray pattern and the flow capacity of the jet at 40 PSI



Why brass spray jets should be replaced every six months and stainless steel jets once a year
Subscribe to Our Blog For Weekly Updates
We hope that you enjoy the article! Please reach out to us if you have any questions by commenting below or emailing us at marketing@aramsco.com. Our experts are here to support you in all of your business endeavors.