In today's society, vocations are being more specialized day by day. Average consumers lead very busy lives and their schedule causes them to want to do business with fewer people. Yet they want to work with specialists. How can this be? Customers want what they want and to be successful we need to give it to them. We will discuss how to be identified as a specialist for fine home furnishings. This includes hardwood floors, handmade oriental rugs, hi-end upholstery fabrics, fine aniline leather, stone floors, and countertops.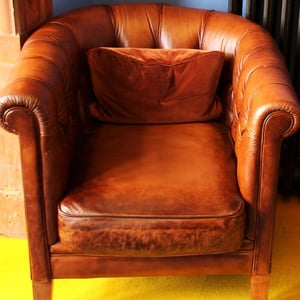 The cleaning industry, with all of the IICRC schools available, has trained and certified thousands of cleaning specialists throughout the nation. One problem is that consumers have a primitive understanding of cleaning and cannot readily recognize a cleaning specialist through conversation. Specialty products, especially fine home furnishings are sold primarily by educating the customer. My background is in oriental rugs so I will use them as my reference point throughout the article. We can replace a discussion of oriental rugs with hardwood, stone, leather, and other fine upholstery fabrics.
The best way for a cleaner to be recognized as an oriental rug cleaning specialist is to have a general understanding of rugs and applicable terminology. The owner will have a basic understanding of their rugs as a result of the buying process. I was visiting a friend of mine admiring his beautiful oriental rugs. I asked him if he would let the person who cleaned his wall to wall carpet clean his oriental rugs. He quickly answered no. I next asked him, if the cleaner displayed some knowledge about his rugs, would he change his mind? After some thought, he said yes, except for a few of his expensive antique rugs. General knowledge of rugs usually will get the cleaner the job and a good cleaning result will confirm his specialist status in his customer's mind.
Consumers who buy expensive home furnishings do not want just anybody to clean them. They value them and want to take care of them. In my travels, I have found that many cleaners have the cleaning knowledge and skill to clean fine home furnishings with a little guidance. Most of them, however, lack the necessary knowledge of the specific home furnishing to get the job. Customers cannot readily evaluate cleaners on their cleaning knowledge since they have so little themselves. They can only evaluate a cleaner on the knowledge that they display about the fine furnishing itself.
One of my history professors in college was a medical historian. He did not have a problem conversing with doctors regarding his research, even though he lacked medical training himself. His secret was that he learned enough medical terminology to get the information required for his research. All professions have some internal terminology not understood by others outside their industry. This is also true about the world of fine home furnishings.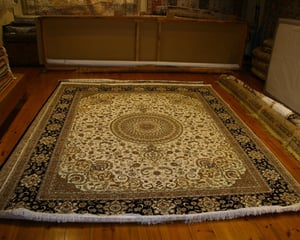 The oriental rug industry, for example, has some special words like abrash, depressed warps, Turkish knots, fringe, kilim, etc. The person who owns rugs generally has imperfect knowledge of this language. We need to use such familiar terms regarding products we want to clean to assure customers that we know what we are doing. Without this assurance, it will be harder to get the job.

In short, we need to have a basic understanding of the fine home furnishing we want to clean. We will need to know key terminology, develop an ability to identify items, and a means to communicate critical cleaning steps about the items identified. It will be necessary to study these key home furnishings by visiting key retailers, reading literature about such items, taking specialized courses about cleaning these items. We will also need to start within your comfort zone and expand as you gain additional experience and knowledge.
Considering registering for our 4-hour Leather Care Class where you will learn to identify the various types of leather used in upholstery as well as learn the basic cleaning of each type. Additionally, students will be taught the removal of difficult stains common to leather.
Registration is $89 and free to anyone who purchases a Hydro-Force Leather Cleaning Kit, (retail value of $114.84).
You may also want to register for our 1-day live streamed Rug Washing Workshop which is taught from a state-of-the-art rug cleaning plant located in Wayne, Michigan. You will walk away with a solid grasp of every phase of rug cleaning; from pre-inspection and dusting, to washing, drying and finishing. You'll explore both traditional and automated techniques, methods, and the proper use of cleaning solutions. You'll also learn key concepts related to management and marketing.
Learn how to deliver optimum results on every rug cleaning job!
For more information visit www.aramsco.com/education or call 385-429-5599.