Concrete is a mixture of cement, water, and aggregate, and dries to a hardness that resembles stone.
Concrete has a long history of use and has existed in various forms since Babylonian times. Romans created concrete mixtures made of gravel, sand, lime, and water, with horsehair thrown into the mix to prevent shrinkage. Today, concrete is used to create flooring surfaces that a professional cleaning contractor will likely be asked to maintain.
Why Concrete is Such a Popular Choice Among your Customers
Concrete has ceased to just be plain concrete- there are now countless ways that you can change it, and this makes it a desirable option for many.
Today, polished concrete is the floor of choice with many large retailers and home improvement stores as well as homes.
Concrete can be stained to create a stone-like appearance, or tinted the color of brick in a deep rust color or a faded brown, among several others. Concrete can be made to look like real brick flooring or be stamped with cobblestone or flagstone stamps. Stamps created from real wood are used on concrete to achieve the look of realistic-looking regular or wide-plank hardwood floors.
A plain concrete basement floor can be enhanced and finished with your choice from a variety of tinted concrete sealers, including jewel-tone and earth-tone colors. Tinted concrete sealers can be applied over stamped concrete or stencils, and produce a durable surface when applied in thin layers.
Anyone who is looking for an inexpensive way to improve a plain concrete floor can paint it by applying a primer and paint designed for the application, resulting in painted concrete.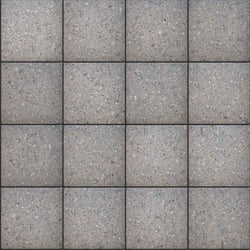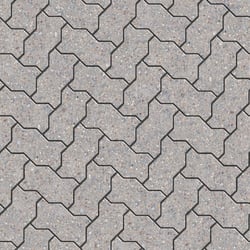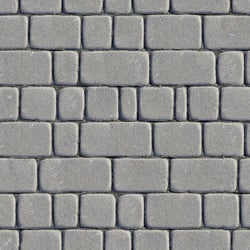 Understanding Why Concrete Needs Regular Maintenance
All of these concrete surfaces have one thing in common: they can become heavily soiled and dulled by a buildup of soil, oil, grease, oxidation, sunlight, and more.
Many would think that using a mop and bucket indoors or a hose outdoors is sufficient to clean concrete, however, once you move beyond the traditional concrete driveway, it quickly becomes more complicated than that.
Concrete is often an uneven surface. It is a porous material and spilled material drips and soil can easily penetrate it, getting deep into the crevices and pores.
Some Tools and Products Required to Clean Concrete
Professional carpet cleaners or restorers are trained with the proper hard surface cleaning equipment and tools to deal with the soil buildup in seams and cracks, to maintain its finished look.
The wastewater handling and collection ability of a truckmount or high-performance portable are becoming an environmental necessity outdoors and have almost become a requirement indoors for the deep cleaning of concrete surfaces.
Rotary hard surface tools not only speed up the cleaning and drying of a concrete floor but also do a much better job of removing absorbed soil and oil from the porous concrete surface. Hydro-Force now provides you with a complete line of concrete cleaning solutions to clean, brighten, degrease, and densify concrete flooring through its Viper line of hard surface floor cleaning products.
Many concrete, tile, and grout cleaning products utilize the oxidizing power of hydrogen peroxide to create an activated effervescent solution that gets into every crevice, crack, and pore of concrete to emulsify, dissolve, and deflocculate even the most stubborn soiling.