Professional cleaners are always in need of cleaning solutions, equipment, and procedures that are equipped to deal with months of oily soil buildup.
Typically, the ideal cleaning solution possesses high alkalinity, including sufficient solvency and grease-cutting non-ionic surfactants. This type of formula was designed for use on difficult oily and particulate soil found in the grout surrounding ceramic and porcelain tile. This balanced high alkaline-based solvent and surfactant cleaner removes years of built-up grease and soil. It works best when combined with pressure and heat while using the high-pressure rotary extraction tools.
The 8 Steps that You Need to Remember When Cleaning Grout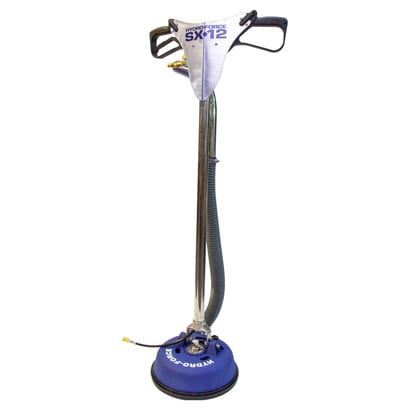 Armed with the correct equipment, you are now ready to make the grout look as good as new. Here's a breakdown of the steps that you should follow to ensure your customer's satisfaction:
1. Select the right cleaning solutions
2. Select the right equipment and tools
3. Sweep or vacuum the area
4. Pre-spray the floor focusing on the grout lines
5. Agitate the grout lines especially in the worst areas
6. Allow 10 to 15 minutes of dwell time
7. Extract with a high-pressure rotary tool
8. Apply impregnating sealer in grout lines
Whenever the process above is followed, the results will meet expectations. The use of an impregnating sealer means that oily soils will not bond as readily to the grout, making any maintenance cleaning easier and more effective.