Selecting the right fabric prespray has more to do with the fabric than the soil; soil from upholstery is typically particulate soil with body oils that release over time.
Fabrics are either natural or synthetic with some blends, cotton is the dominant natural fiber and polyester is the dominant synthetic fiber.
Fabric pre-sprays are usually a blend of surfactants, solvents, and ingredients that determine the pH of the formula.
Cotton needs to be cleaned at a neutral pH of 6 to 8. Synthetic fabrics are usually cleaned with moderate alkalinity pH of 9 to 10.
This reality forces a cleaner to carry products that fall within both pH ranges.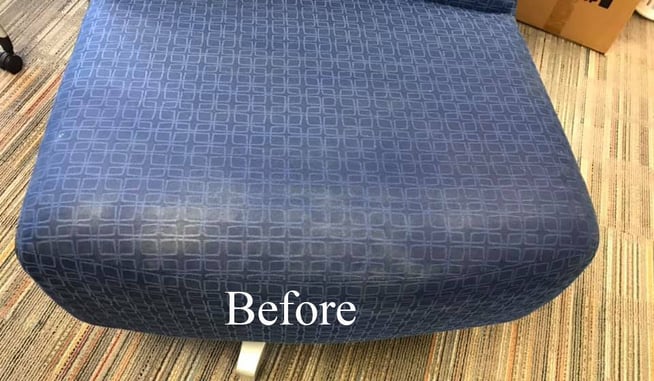 Make pH the Basis for Fabric Pre-spray Selection
The pH level of your fabric prespray is important for cotton fabrics for a few reasons.
If cotton is exposed to a moderate to high alkaline the fabric has a tendency to yellow.


Alkalinity can contribute to dye bleeding from the cotton fabric. Cotton can also bleed from exposure to water alone. Cotton/polyester blends are common, and if treated with moderate to high alkaline can result in damage on a smaller scale. The key result of these factors requires you to have a

neutral fabric pre-spray

.
Synthetic fibers do not react the same to alkalinity. The extra alkalinity will help break down and emulsify body oils that like to bond with polyester.
Synthetic fibers' ability to handle alkalinity often results in carpet pre-sprays replacing alkaline prespray designed for fabrics. Depending on the prespray, this may be acceptable, but you should apply it with a portable sprayer to limit overspray. The primary difference in an alkaline pre-spray designed for fabric is an included level of foam necessary for surface agitation with a soft brush.
Presprays with foam are not desirable for carpets because they often result in the need for defoamers.
When in doubt, clean as a natural fiber
One notorious challenge presented by fabric cleaning is the inability to identify the fiber you are working with. If in doubt clean everything as a natural fiber.
Citrus boosters can be added to neutral pre-sprays without impacting the formula's alkalinity. The citrus booster can break down and emulsify oils in a similar way as done by alkaline ingredients. Over-wetting a fabric is a problem for all fibers, but especially for natural fibers.
An upholstery tool that channels rinse water over the surface of the fiber is preferred over the type that sprays the rinse water directly on the fiber.
It has become popular to use one rinse in extraction equipment. Rinses can be neutral or acidic in nature. If you clean a variety of wool carpets, wool area rugs, and natural fabrics then you may want to use an acidic rinse for everything including synthetic carpets and upholstery.
Some prefer a rinse with less or no surfactant.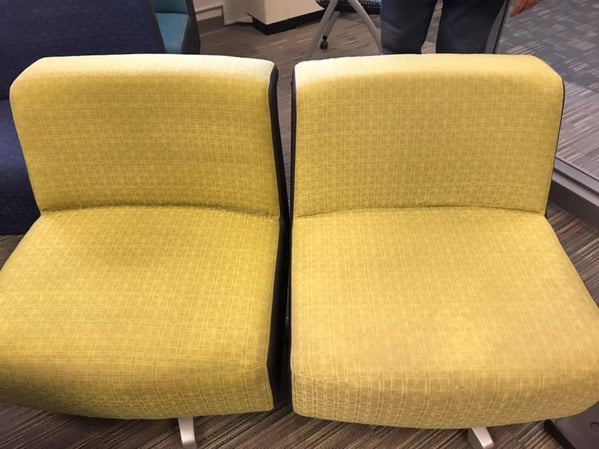 Final Considerations
There are many high-end fabrics that have manufacturer warnings to not clean with water. These fabrics require a few classes and some guided experience to be successful with this risk-reward calculation.
Punting can be a good strategy in football and is the cleaning equivalent of walking away from a fabric you are not comfortable with cleaning.
However, once you learn to be comfortable with the majority of fabrics, then you will be ready to learn to clean high-end fabrics.
Want to learn how to clean fabrics and upholstery so that they look like the pictures above?
Sign up for our IICRC class today!
IICRC Upholstery & Fabric Technician Aramsco/ Interlink Supply Training Schedule (cvent.com)
Featured Products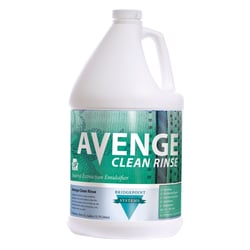 Bridgepoint Systems, Upholstery Cleaning, Avenge Clean Rinse, 1 Gallon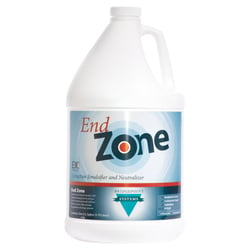 Bridgepoint Systems, Extraction Rinse, End Zone, 1 Gallon