Degreasers have always been an important part of your cleaning arsenal. Historically, degreasers have been dominated by alkalinity and solvency. After the advent of VOC restrictions, non-ionic surfactants become part of the typical degreasers. However, this regulatory change did not increase the need for degreasing.
Recent changes from nylon carpets to polyester carpets have been happening for the last 10 to 15 years. Oils bond to polyester fibers increasing the need for degreasers. This need is somewhat mitigated by the use of fluorocarbon protector with triexta fiber and fabrics. Fluorocarbons repel oil limiting the bond to the fiber.
A recent regulatory change by California and Maine has restricted the use of fluorocarbons in secondary market protectors frequently applied by professional cleaners. By 2025, carpet and upholstery sold new in California will be prohibited to have a mill fluorocarbon treatment. This is especially a soiling issue for polyester carpets and most upholstery fabrics. It will also impact nylon and wool fibers to a lesser degree.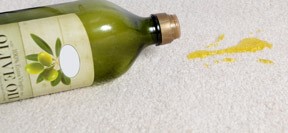 There are four key features of soft surface protectors:
Oil repellency
Water repellency
Stain resistance
Soil resistance
Stain resistance and soil resistance are provided by both fluorocarbon and polymeric protectors. Some new polymeric protectors are showing promise for water repellency in mill applications. New forms are being tested for secondary market protectors. However, at this point only fluorocarbon protectors provide oil resistance and repellency.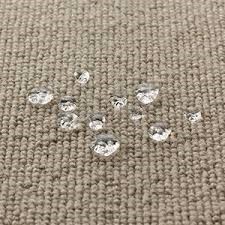 In a few years, there will be new carpet and upholstery that will no longer have fluorocarbon treatments. Most major carpet manufacturers in the U.S. are already not applying fluorocarbons. We do not know if there will be any carpet or upholstery made exclusively for California and other states which adopt this regulation. Of course, it could be like gasoline as there is a special blend for California and potentially it could happen in carpet and upholstery. It appears to be unlikely as there are only a few types of gasoline. There are literally hundreds of carpet lines and thousands of upholstery choices.
In short, degreasers were more necessary as a result of the shift from nylon to polyester fiber. However, when the majority of fabrics and polyester fibers no longer have fluorocarbon protection, degreasers will rise in their frequency of use as bonded grease will be the normal situation that a cleaner will face on a daily basis.
Education beyond blogs
CCT Carpet Cleaning Technician: Aramsco Training Schedule (cvent.com)