Sodium percarbonate and sodium perborate (which is not as common) are powdered and stable forms of hydrogen peroxide. The alkaline accelerators, sodium carbonate or sodium borate, absorb the hydrogen peroxide resulting in a stable powder.
It is more stable in this form as it only activates in the presence of water, but the reaction is short-lived and should be added before each use.
These boosting formulas may also have other accelerants, but typically they consist of above 90 percent sodium percarbonate. This type of boosting is recommended for any surface that can benefit from brightening and removal of organic spots or stains.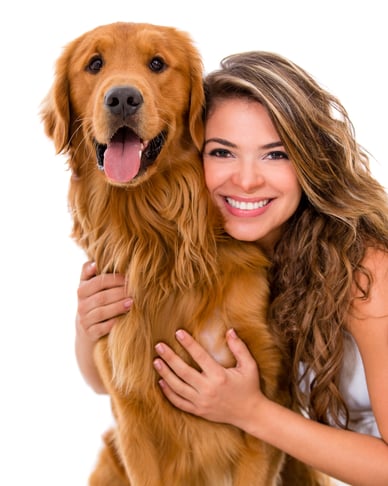 You want to use them enough to have a visual impact
Sodium percarbonate and sodium perborate can also be coated to protect the absorption of water included with dyes and with some surfactants. This allows the sodium percarbonate to be added at the right level of dilution in some powdered formulas.
Unfortunately, some formulas only add a small amount of these for marketing purposes.
Formulary differences exist between liquids and powders.
Powdered alkaline products are safer to handle than liquids because building a liquid to optimum alkalinity at a ready-to-use dilution can be a shipping and safety hazard in the concentrate.
In this situation, it is better to boost a diluted liquid with an alkaline powder than to build the liquid version into the formula.
They are beneficial for both hard and soft surfaces
Powdered oxidizing formulas are found in hard surface cleaners to brighten either grout or concrete. They also are used as pre-treatments for carpets with urine stains and contaminants.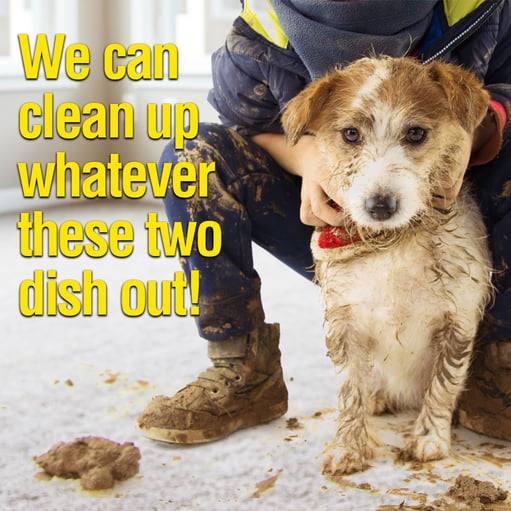 Dwell time increases the impact of the hydrogen peroxide during cleaning and deodorizing. Formulas with an added fragrance that are compatible with hydrogen peroxide work spectacularly for urine removal.
Powdered cotton shampoos combine surfactants, sodium percarbonate, and an acidic neutralizing phosphate to meet the need of neutral pH, hydrogen peroxide, and foam cleaning.
Conclusion
Over time, a cleaner knows the strengths and limitations of his chemicals-- they will know when to boost and which booster to use.
The science of boosting can become an art form as a cleaner begins to adapt to different cleaning situations to produce the best cleaning results for their customers.
Like what you read? Subscribe to our blog for free.
Education beyond blogs
IICRC Carpet Cleaning Tech Aramsco/ Interlink Supply Training Schedule (cvent.com)
Featured Products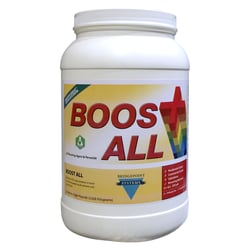 Bridgepoint Systems, Cleaning Booster, Boost-All, 8 lbs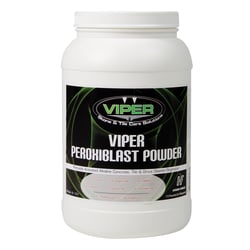 Hydro-Force, Concrete Cleaner, Viper Peroxiblast Powder, 7.5 lbs
Groom Solutions, Pet Stain/Odor Neutralizer, Pet Force 7 lbs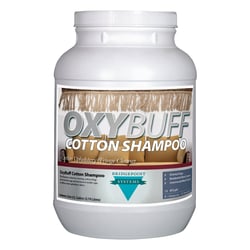 Bridgepoint Systems, Upholstery Cleaning, Oxybuff Cotton Shampoo 8 lbs