By their very nature, storms are unpredictable. As a contractor, you have to respond with the right drying equipment to the unique conditions created by each storm.
One of the first issues you are faced with is the decision to buy or rent your equipment? Although you may already have some of the equipment that you need for drying, an emergency situation and unexpected conditions require you to consider a number of factors:
What is your cash flow like? Oftentimes, you won't get paid until long after a job is finished. If you tie up too much cash in purchasing equipment, this could be a bad business decision.


What do you plan to do with the equipment long term? For example, if you are a Utah-based restoration company responding to a disaster in Florida, it wouldn't make sense to buy additional equipment that you aren't going to use when you get back to Utah.
How much does your response need to be expanded for the storm-related event? You might normally only dry a few houses at a time, but if you're drying additional homes after a hurricane, you might need additional equipment.


How much inventory is available for purchase? Due to the conditions a storm has created, purchasing equipment might not be an option.
All of the above are reasons why renting equipment after major storm events such as hurricanes, etc. might be the best move for your business.
Aramsco's rental program for Hurricane Ian Disaster Response
To address these concerns, Aramsco has developed a rental problem to meet the needs of your business:
We have semi-trailers fully loaded with equipment ranging from portable units such as Air Movers and XL LGR Dehumidifiers to large Desiccants. These trailers are located throughout the entire state of Florida. When you ask us where we are located, we will always respond that we can be wherever you need us to be!*
Large quantity orders, such as a semi-trailer full of equipment are available for delivery. For smaller jobs, we just ask that you visit us at a local Hurricane Event Branch and we help you as quickly and efficiently as possible. For the Hurricane Ian event, we are operating out of the Orlando and Lakeland Branches.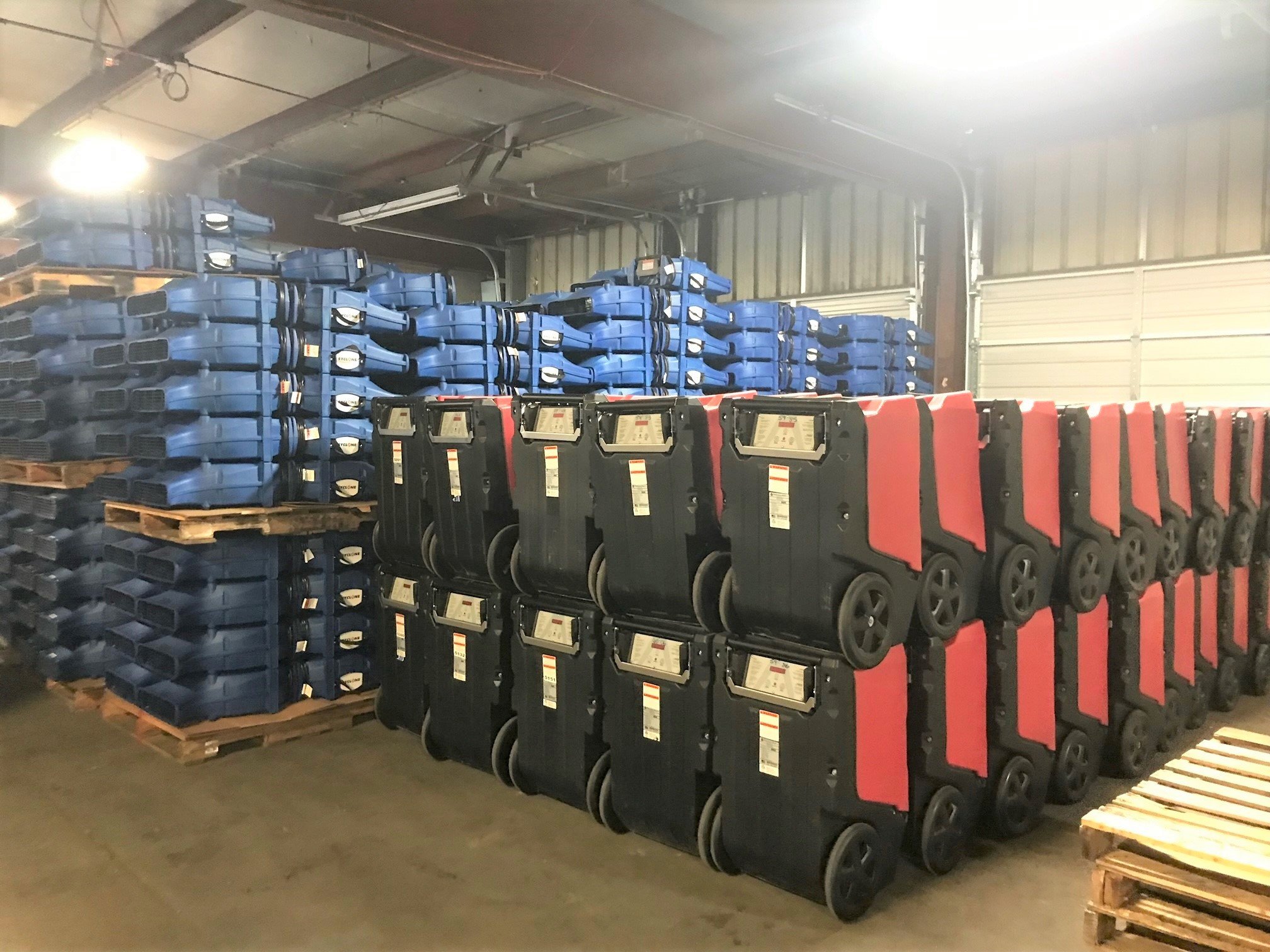 Want to know what type of equipment would be best for your job? We are happy to help. Portable equipment works best for condos, high-rises, and residential properties (they are smaller areas and require smaller equipment). Our large desiccants are perfect for large commercial/industrial losses. Our large desiccants are available for delivery, setup, and monitoring.
Don't have an account with Aramsco or looking to set up terms on your existing account? We've got the solution for you. You can fill out a credit application on Aramsco's website. It's the fasted and easiest way to quickly and securely get your Aramsco account set up online today.
We are your source for ALL emergency restoration equipment rentals.
*Delivery fees for the equipment are applied based on mileage (they are usually a flat rate)
If you have any questions about Hurricane Ian Restoration rentals, or you need to rent call (866) 343-9122 (if you're on your mobile device, this number is linked for a one-tap call). You can also email restorationrentals@aramsco.com
Either of these two contact methods will put you into direct contact with a live rental professional.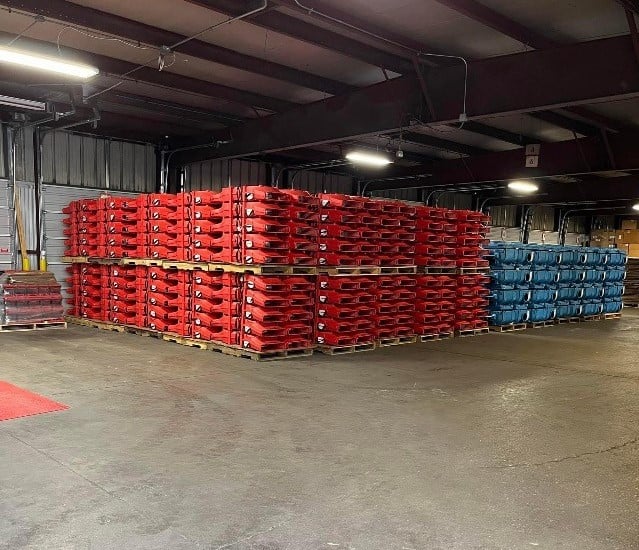 Restoration Rental from Aramsco during a Non-Storm Event
Our restoration rental program is always available to serve you wherever and whenever you need us. Whatever you need, we have it available:
Air movers

Dehumidifiers (XL LGR, LGR, Desiccants)

Negative Air Machines

Air Scrubbers

Etc.
If you are in need of local restoration rentals, call your local Aramsco branch. We will help coordinate to your specifications.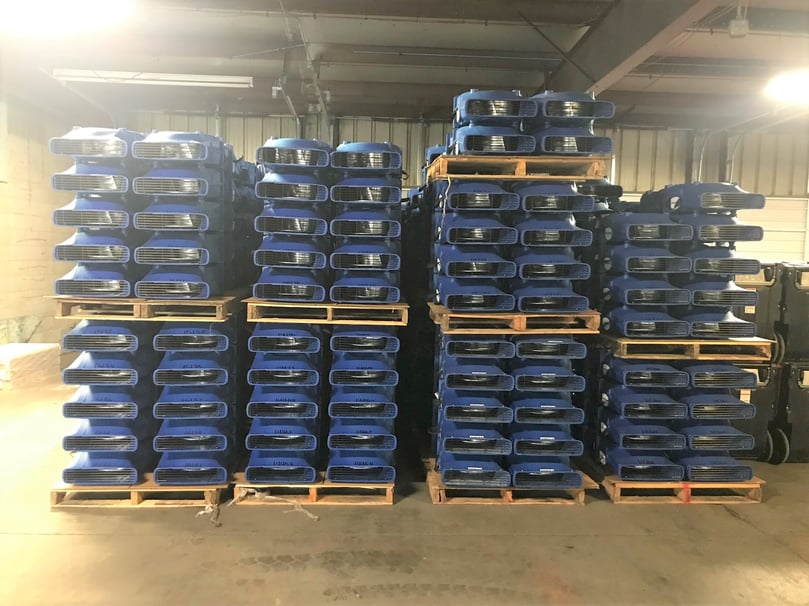 Special thanks to Alicia Rawlins, Aramsco's Resource Coordinator, for helping me with this article.
Enjoyed reading this post? Read the following articles: