You've probably read a lot of articles about hiring. My hope is that this one will be different. In this post, I want to explode the common myths that we hear in our industry about hiring and develop a new framework for finding quality employees. How often have you heard the following:
1. There are no quality employees out there
2. If I trust my employees to be in charge of something, they will mess it up
3. My employees only care about making as much money as possible, and I can't afford to pay them more
Fortunately, all of these worries are myths.
If you're operating from a mindset that has bought into these hiring myths, it's going to reflect in your hiring efforts. Let's get to work at addressing these myths so that we can do a better job hiring.

Hiring Myth Number 1: There are No Quality Employees
As of 2021, there are 172.68 million adults in America that are 20 to 59 years of age. Of course, not all of these people live in your area, are seeking employment, or are going to make good employees.
But with almost 200 million people, this high number calls into serious question the assumption that there are no good job candidates available.
Reframing this myth: A good way to reframe this myth is the following: "There are plenty of good job candidates, I'm just not connecting with the right ones."
This reframing is powerful because you can't do anything about what people are available, but you can switch up your efforts to make sure that you are connecting with the right people.
How do you do this?
It starts with being authentic when hiring. When you do a good job of showing people who you are and leading by example, you attract like-minded people.
These steps that I previously described are a good start:
Don't give a damn about being yourself
Prospective employees want to experience value in their roles. They want to genuinely connect with your organization and the employees in it. The best way to leverage this is by leveraging what is unique in your organization.
What's different about your philosophy of doing business?
Do you have a team that's closely knit?
Are you the type of leader that mentors everyone underneath your wing?
Are you involved in bettering your community?
What unique opportunities do you provide for personal development in your organization?
When you choose to be vulnerable and be yourself, prospects will notice. Authenticity will come through in your job postings, in the interviews that you have with your employees, and in your daily work.
Be Relatable and Approachable
Employees experience high job satisfaction when they are surrounded by employees and a boss whom they can create a meaningful relationship with. You aren't just hiring mindless drones to do a task, but people who are looking to connect with your organization.
One of the best ways to foster genuine connection is by being yourself. When people can see you for who you are they will want to join you.
Whenever I show up to work I know that I'm surrounded by team members who genuinely care about our well-being. We are surrounded by a supportive environment where we are able to talk about what matters to us. If I am having an off day I know that I can count on a supportive cast who is able to step in and help.
Write a Concise and Compelling Job Posting that Emphasizes Connection
There is so much information that people have to dig through every day. This is especially true for anyone that is looking at job applications—there are likely hundreds or more job applications that are vying for their attention! If you write long paragraphs filled with excessive information in your job post people won't read it. It's better to write something compelling and concise
Take these two examples:
Bad
ABC Carpet cleaning is a premier carpet cleaning outfit that has been owned and operating out of Scottsdale, Arizona for the last ten years. Mike Jorgenson had the idea to start the company when he saw the value it could provide for working parents that were too busy to clean carpets on their own. We pride ourselves in giving customers the best experience—everything is about the customer. There's no stain too big, and no upholstery that we can't take care of. We have dedicated employees that do everything they can to deliver unparalleled results. Do you have what it takes to join our amazing team?
Good
Hey there, its Mike. I've been cleaning carpets for ten years and love making people's homes a place where they can feel happy and comfortable. Providing true value inspires me, and I want others to join me on the journey of providing world-class customer service. ABC carpet cleaning is an environment where you can:
Create meaningful and authentic connections with our team and customers
Get paid well
Experience new challenges every day
Meet lots of new people
If this sounds like you, I would be interested in talking. Let's get to know each other and see if we are a good fit.
- Mike
The first example is bad because it's wordy and mostly talks about why the company is such a good business.
Words aren't bad, but they should be purposeful, especially when we are all presented with so much information. You want to write something that is unique and that stands out to your prospects.
The second example above is good because it's personalized and direct.
It has a short paragraph and bullet points to convey its key points.
It communicates the desire to get to know somebody and create a meaningful connection.

Everyone likes to buy. People don't like to be sold.
Don't just sell a prospective employee on how amazing it will be to work for you. Let candidates experience it on their own. Let them buy into the vision that you have for your company. When you do this you create loyal employees.
The best thing you can do is get to know the candidate by understanding their character and getting to know them on a personal level. If you take this approach it will feel like a conversation and not an interview.
Having a genuine conversation is good for both parties because it's an effective way to determine a good fit instead of just using scripted or formulaic interview questions.
Key Takeaway: There are plenty of quality employees all around us. We need to do a better job of creating authentic connections with prospective employees and showcasing why they want to work for us. Make sure to reflect this in a well-written job description, during your interviews, and in the culture of your company. As you do this consistently, you will attract like-minded employees that buy into your vision.
Hiring Myth Number 2: If I Trust my Employees to Be in Charge of Something They Will Mess it Up
At some point, you have to face the reality that every business owner is in the business of leading and developing people. If you just plan to be an owner-operator, you don't need to worry about this myth or the rest of this post. But if you want to significantly grow your business, then you have to train and develop leaders.
Reframing this myth: My employees are capable of growth and becoming leaders. It will take time and investment, but I can provide resources that help them grow.
How do you do this?
In order for an employee to grow they have to be challenged. They have to be gradually given more responsibilities. Over a period of time, they will learn how to master these responsibilities. As they grow more confident, they also develop progressively better judgment on how to make their own decisions. These employees can then train new employees on the following:
How to provide an optimal customer experience
How to maximize time efficiently
How to exude professionalism when working
Key Takeaway: An employee isn't just a warm body or a robot performing a task, they are human beings that have the ability to grow and develop into the best version of themselves. If you aren't helping them do this then you are limiting them and your business.
Hiring Myth Number 3: My Employees Only Care About Making as Much Money as Possible and I Can't Afford to Pay them More
There's no doubt that any prospective employee cares about how much money they will make, but this is only one of their many considerations. Work takes up a significant portion of our day, and there are many other factors that job seekers care about including the following:
How many growth opportunities are available?
Is there a good work/life balance?
Does my work make a meaningful difference and contribution?
What is the culture of the company like?
Am I going to get along with my coworkers?
If you can provide compelling answers to these questions, there is a significant likelihood that a prospective employee will want to work for your business.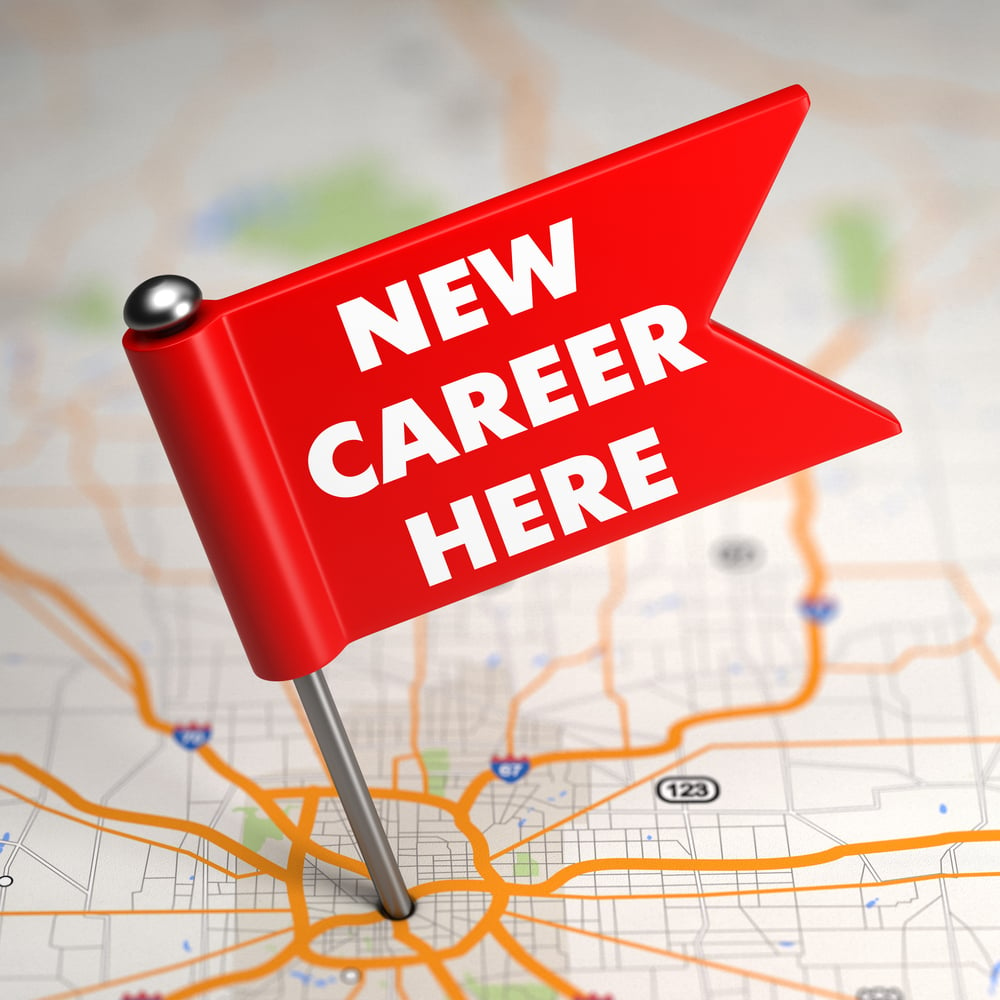 Reframing this myth: Prospective employees care about more than just how much money they will make. In order to attract quality job candidates, I need to offer a holistic employment opportunity that provides a fulfilling experience and growth opportunities.
I will review the importance of these other factors that job seekers care about below and offer suggestions on how to address them:
"Does my Work Make a Meaningful Difference and Contribution?"
Depending on the prospective employee, the answer to this question might be the most important factor when they are considering a new job. Life changed significantly during the Covid-19 Pandemic. With the normal flow of life interrupted, people reflected more than ever on what makes work meaningful.
According to a podcast episode by top executives at McKinsey & Company about finding purpose at work,
"One of the really interesting pieces that we found in the research is that nearly seven out of ten employees are reflecting on their purpose because of COVID-19. Those employees who say that they live their purpose at work are six and a half times more likely to report higher resilience. They're four times more likely to report better health, six times more likely to want to stay at the company, and one and a half times more likely to go above and beyond to make their company successful," Naina Dhingra, McKinsey Partner, explains in the podcast episode.
If you can help an employee find purpose in their role, there is a much greater chance that you will increase employee retention, that they will exceed the requirements of their job, and that they will call out sick less often.
During our working years, we spend at least a third of the day at work. Because people spend such a large amount of their time working, it's unrealistic to think that they wouldn't want work to provide some sense of purpose or feel engaging.
Your business doesn't need to dictate what somebody's purpose is. Your employees decide what their purpose is, but, according to McKinsey "It's the organization's role and opportunity to figure out how to help people bring that purpose to a finer point of what matters to them and to figure out whether or not they can create a role or an experience within the organization that helps meet that."
In other words, your business is a facilitator of helping people achieve their purpose.
How do you communicate this to prospective employees in your hiring?
First, your business has to foster an environment that provides purposeful and meaningful employment. I won't discuss how to do this in this post, but I have touched on this topic in the past.
Once this environment exists, you are in a position where you can say, "This is what we stand for here at this place. If you want to join us, we're going to help you. We're going to help you make more meaning of it than its being just a job," according to McKinsey. "Any job can have meaning. Any job can help fulfill performance. It does require the organization to live into it. It requires the organization to be well-run."
Assuming that your business strives to promote this type of environment you are in a position to help your employees "find and live more of their purpose at work."
When this happens, your employees are able to bring their skills and talents to your job, and your job becomes a vehicle to help them grow and refine their skillset.
Addressing Work/Life Balance
Prospective employees have a life and family outside of work. They need to know that their time outside of work will be respected and have clear expectations of how much time they will spend at work.
If you provide a good work/life balance, this is something that you want to include in your job description. Of course, if you list this as a benefit of working with your company, you need to make sure that you are following through on it.
Addressing Growth Opportunities
Growth opportunities are important because they lead to more employee engagement, make your employees more valuable to your company, and significantly decrease the rate of job turnover.
"It usually starts with some version of freedom or caring or sustaining the people around you and can migrate. And when an organization plays it right, it helps people through that progression, and it helps [your employee] see broader opportunities so that when they excel, everybody can excel," Bill Schaninger, Senior Partner, at McKinsey says.
As a contractor, there are multiple ways that you can offer growth opportunities including:
Providing a clear path for advancement and leadership

Do you have a clearly defined path and metrics for what advancement looks like in the position? Communicating this with employees during a job interview builds trust and puts your prospect and you on the same page. It lets potential employees know that they will be able to develop and progress in the role.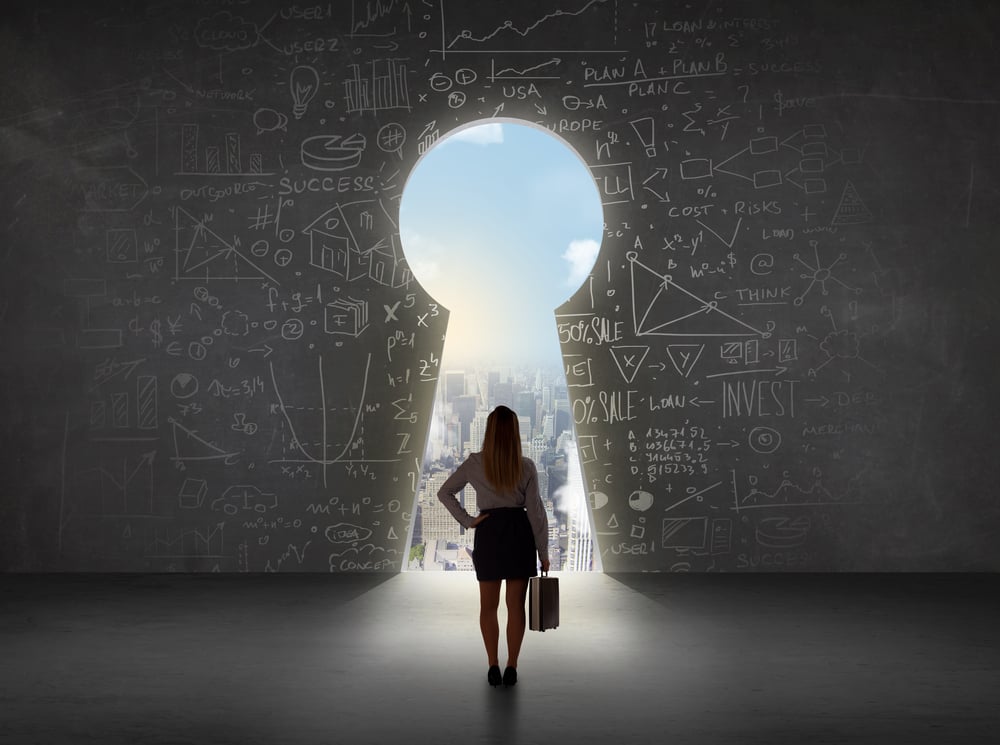 Providing a Positive Culture and Work Experience with Coworkers
As the owner of your business, you are responsible for creating a positive culture and work environment. A positive culture doesn't develop overnight, it takes work and effort. Make sure to lead out, treat your employees how you want to be treated, be a team player, and be open to feedback.
Notably, these traits are the hardest skillset to develop in employees. It's much easier to teach somebody how to clean than it is to grow their character, but this doesn't mean that it isn't worth your time. When you have a good culture, you have a workplace that makes employees want to stick around.
Key Takeaway: Fair compensation is a must, but employees in the post-Pandemic world care about much more than money. How are you addressing the other elements of job satisfaction that are just as (if not more) important than pay?
Conclusion
You attract the same type of quality that you offer. What kind of job are you offering to your employees? Pervasive myths about hiring are smokescreens that obscure the real issues that are at play. The reality is:
There are plenty of good employees, we just need to do a better job of connecting with them


We need to let go of control and raise future leaders that will in turn raise even more leaders so that our business grows


We need to do a better job of retaining employees by offering growth opportunities, facilitating purpose, and providing a positive environment
These realities of hiring change the equation. They put the impetus on us to create the environment and provide opportunities that attract quality employees that want to stay and contribute their best selves.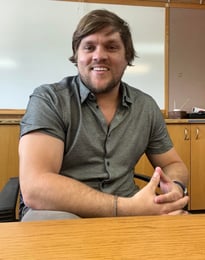 Drew Crawford has worked as a content marketer for Aramsco since March of 2021 and manages Aramsco's Pro's Corner Blog, writes content for Pro's Corner, and Aramsco's email marketing. Drew prides himself in telling stories that create meaning, build community, and inspire people to take action. Drew holds a BS in Sociology from The University of Utah and currently resides in Salt Lake City, UT. Fun fact: he's a competitive powerlifter and can deadlift 500 pounds.
Enjoyed reading this post? Read the following articles: