I sat down for an interview with Deborah Sanscrainte, a sales representative at our Rochester, New York branch who has 17 years of experience connecting our customers in the restoration and abatement industry to solutions and products for their businesses.
Deborah and I talked about the importance of building trust and relationships during the sales process by maintaining open and transparent communication. Her honest approach to sales and willingness to go the extra mile for customers has paid incredible dividends: she has maintained relationships with her clients for her entire career and is currently helping them solve issues related to product availability during the current state of the supply chain.
(The following transcript has been edited for brevity and clarity)
DC: Give me some background on your experience in the restoration industry?
DS: It has been nothing but amazing. The issues that I typically work with are usually abatement— I have some corporate accounts, and some restoration accounts as well.
I've worked in the industry for 17 years.
I'm also on the board of an organization called PACNY (Professional Abatement Contractors of New York). I'm the secretary for the organization, and I've been with them for 16 years. I actually put together our tradeshow with our administrator every year.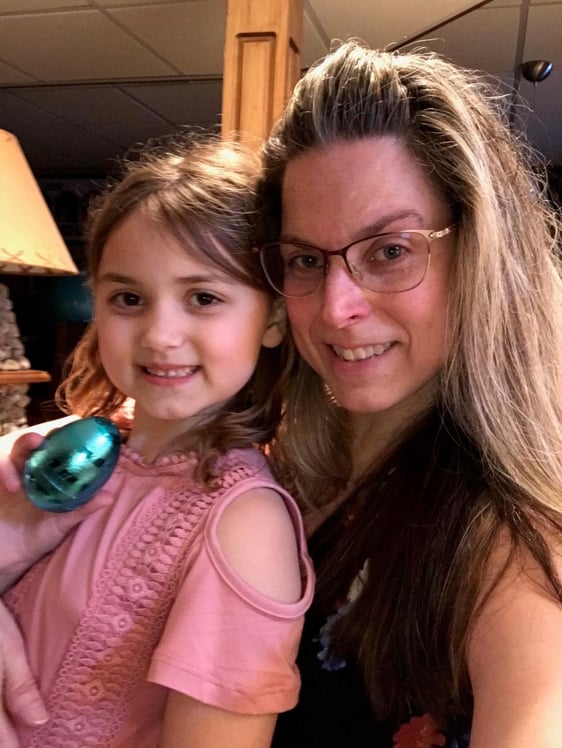 Deborah Sanscrainte poses for a photo with her daughter. (photo courtesy of Deborah Sanscrainte)
DC Tell me about your typical interaction with customers. Who are you usually working with and what kind of issues are you helping them solve?
DS: I think it's constantly keeping the relationship open and being very honest. I want to be able to keep the relationship strong and loyal and not feed customers a lot of smoke and mirrors. I feel that being transparent has only helped me to continue my success
For example, one of the biggest complaints that my customers give me is that they have a competitor that they ordered A, B, or C products from, and the competitor will have A, B, and not C, so they give the customer product D instead, and then when they get it they have a hard time of returning it to the salesman that sold it.
I don't do that to my customers. If I don't have something that they order I tell them- "Look, I don't have this, I'm going to have this in a week, can you take this, or do you want to wait?"
I don't want to go through the back-and-forth of telling my customers that I gave them something else instead but that I didn't communicate it to them. I'm a big communicator. I've been on the phone at 10 o'clock at night making sure that common carriers get deliveries to customers on a Monday. I go that length because I know that they need this stuff. They need this stuff to do their job, and if I don't feel like I give my 100 percent then both of us won't benefit.
If I come back and just give my customers a line, I think that the trust goes away. I don't live that way. That's what I mean about being transparent.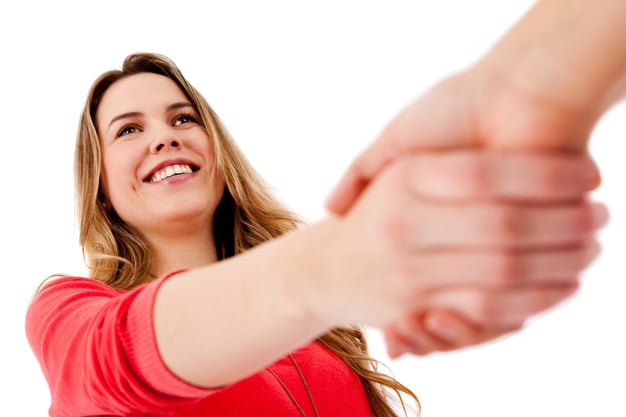 DC: What do you think is the most important principle that you've learned when it comes to building a relationship with customers?
DS: Definitely honesty and being there for them. I get so many customers that tell me how nice it is that I pick up the phone or shoot them a text in ten minutes. That's what they want. Not all of my competitors do that. I think a lot of these customers get don't get treated the way that they want to.
DC: What would you say has been the biggest issue in the abatement industry that you've seen over the last little bit in the Rochester area?
DS: There are a couple of things. A lot of the colleges in the area didn't put up any bids for jobs because they didn't have a lot of money with Covid-19. There are a lot of smaller companies that are discounting bids which has made it harder for the normal heavy-hitters in the region. Inflation and difficulties with the supply chain have also made things difficult.
That affects things like the N95, all the materials, the suits have gone up, the polyresin products, the paint, chemicals, and that's scary for a lot of people.
DC: How have you been able to help customers solve the issues that are related to the supply chain?
DS: We have the ability to buy in bulk, and then when demand trickles in we have the supplies that customers need.
I'm very honest and tell our customers that I can't guarantee something but that I'll do everything that I can. At some point, sale prices do have to go up, but I have customers that also stocked up in anticipation of Covid-19 last year, and they're still working off of those supplies.
I'll be honest with my customers and I tell them if we won't get a product for 3 months because of a shortage. I tell them that it's not for my benefit, but for their benefit. I tell them to take as many as they can financially to get them through their jobs. I care about them and want to make sure that they have the supplies and equipment that they do to do their work. I'm just looking out for them—it's not just to get the sale—we're all human.
DC: Can you tell me about a particular time that a customer was on the fence with something or frustrated, and you helped to win them over?
DS: Last week I had a customer doing a large job in Albany, New York and they needed a certain size of spun poly suits for an abatement job. I got an email from him at 7 in the morning while I was driving asking me how many I had in inventory.
I told them that we didn't have it because it was coming in in a couple of months. I offered them an alternative and recommended to them that buy as many as they could in that item so that they could continue to do what they have for the foreseeable future even if a shortage does occur.
Of that particular size, I gave them all 53 cases because I knew that they would be needing them and the other company that had been buying them from didn't have them.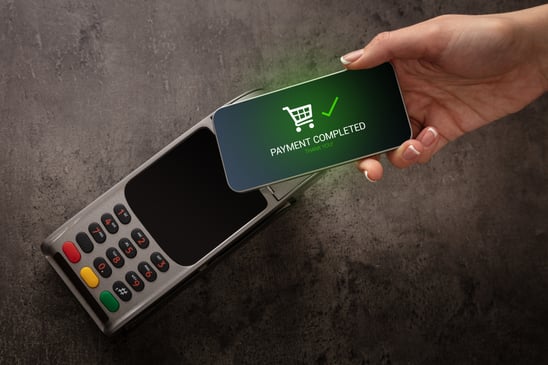 DC: If you sell all of the inventory for a particular item, how do you ensure that another customer will be able to buy enough supplies for their job as well? How do you make sure that you're balancing the needs of all customers and making sure that everyone has what they need?
DS: I think about everyone when I do this. I don't want one contractor to get an advantage over another. I called one of my customers to advise them about a lag that we were going to have in supply for a particular product and asked them to send me a purchase order so that I could hold them. I was able to facilitate that because I know that they needed them.
It's not just me getting the sale. It's me thinking outside of the box and we'll continue the relationship going forward.
If I know that we have some coming in or that I know if some customers have already bought a certain amount or it's a different size, then I'm aware of it. I know what sizes of each item are being bought and what types. I'm aware of what customers are buying so I'm helping this guy but not hurting others by making sure that everyone is covered.
DC: What would you say that you want customers to know about the kind of interaction that they will have when they go into an Aramsco branch?
DS: Service, service, service. Honesty, timeliness, and comradery. Our customers have issues with what they need, what they need to be fixed, or the jobs that they are doing, and we have our ear to the ground and know what's going on. This helps them to know that we aren't just telling them something that isn't happening and that we aren't just selling them smoke and mirrors. We have a knowledge of the industry and are honest when we communicate that to customers.
DC: What makes you stay in the industry so long? Is there anything else that you want to add that you think people reading should know?
DS: I enjoy it. I enjoy customer relationships. I enjoy comradery and I'm a people person. My degree (physical anthropology) that I got never put me in a place to be a salesperson, but I'm a conventional salesperson— I can talk to anyone, be on their level, and not be fake. People, in general, want that. Just be mano-a-mano.
Everyone has problems, issues, and family stuff. Everybody has it. Everyone has their stories and being very relatable really helps. I just enjoy what I'm doing.
DC: Thanks for talking to me. I really appreciate it!
DS: Thank you!
Read More Articles About Customer Service