Delivered.
It's one of my favorite emails to receive after waiting eagerly for a week for a package to arrive.
A countdown of days had turned into minutes, now I just had to make it home.
The tires of my Honda Civic ran impatiently along the bumpy road and turned into my parking lot.
Beep, Beep. The lock on my car sounded as I clicked the key. My feet ascended the front porch and I walked inside, eager to pick up my new box.
But instead of a medium-sized brown package, my empty mail table greeted me.
Wait…. Where was it?
In my excitement, I hadn't even considered that my package hadn't been delivered.
Now, my mind ran through every possible situation about where my package was…. Had it been stolen? Did they deliver it to the wrong doorstep? Did I just waste all of my money?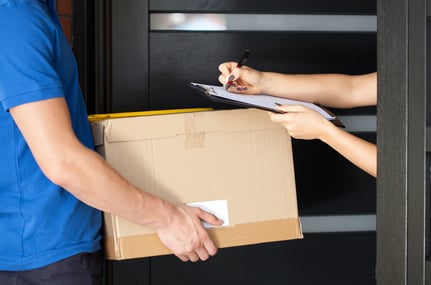 An Uncomfortable Situation that you don't want to be in
The next afternoon I reached out to see what could be done.
I waited until later in the day because I dreaded reaching out to this particular company. This was the second time that they had shipped something that had gotten lost, and I anxiously anticipated them saying that they wouldn't be able to solve my problem.
After a few rings, the company representative picked up. Over the course of the next 30 minutes, he quoted company policy, admonished me that I needed to wait for a week to see if the package arrived, and kept repeating that, "He was sorry that I was frustrated, but that there was nothing he could do about the situation."
He soon grew sick of saying this and told me that his manager would call me back in 48 hours.
Two weeks have gone by and I still haven't heard from anyone, although the package did magically show up on my doorstep. I'm still not really sure what happened and I don't really expect to find out.
If you have experienced anything similar to the woes of my lost package story, I can empathize with your pain.
It's never a fun experience.
Too many companies do business impersonally, taking our hard-earned money and failing to put the needs of their customer first.
Customer service and sales that adds value to your experience
You work in an industry where it's vital to have the right equipment. If you have the right truckmount, portable extractor, or dehumidifier you save time, money, and having to repeat the job later.
If you think that equipment is the only thing that you are buying, though, you're making a mistake.
You're investing in a relationship and information that can change the trajectory of your business.
This is where a seasoned customer service representative or salesperson that has ample experience can make all of the difference in your success.
The Ideal Customer Service Representative and Salesperson
In our industry you want to work with businesses that have the following qualities:
1. They understand the needs of your business and are able to problem-solve
All businesses have different needs and problems that they are trying to solve.
The ideal representative can identify these and help you understand what you need to be successful.
These types of salespeople are problem solvers that work with you to diagnose your current state and effectively bridge the gap from your present state to where you want to be.
These representatives always leave you with extra: you will know that you are doing business with the right company if you leave your interaction feeling empowered with new information and a personalized solution that solves the problems that you are facing.
2. They are able to overcome information asymmetry that exists in the buying process
There's a huge difference between purchasing groceries and buying a dehumidifier or truckmount that costs thousands of dollars.
You want to trust an expert that can help you find the right commercial carpet cleaning equipment. The machines that we use are complicated and require an expert that can explain their differences and intricacies.
Information asymmetry is the economic concept that is used to describe the different levels of information that exist between a buyer and seller during the sales process.
When informational asymmetry exists, one party will have privileged or insider information about a product and will use it to their advantage when selling it.
Think of a used car salesperson. A couple of decades ago there weren't many free tools available like CARFAX or Kelley Blue Book that you could use to help determine if you were getting a good deal. During this time, it was more difficult to obtain information on the mechanical history of the car that you were shopping for in order to make a good buying decision.
This is no longer the case, and the internet has made it possible for both the buyer and seller to be more informed than they ever have been.
Today both buyer and seller usually interact on an informationally level playing field, but exceptions do exist: The more complicated a transaction is, the more likely it is that a buyer will experience informational blind spots.
The equipment that you buy has a lot of technical features. While these features might not be something that you frequently think of they are incredibly important when buying.
A good representative will be able to explain these features simply and transparently so that you can understand how they will perform on the job.
3. They have the resources and capacity available to meet your needs
Long delays on the job result in wasted revenue and opportunity.
You probably have a good idea of what you are going to encounter at a job site, but you never truly know.
The fragrance that you used on one job during cleaning might make another customer feel dizzy, a flood damage job might require a longer drying time, and another house might require different containment.
One of the worst things that can happen is spending hours of your time hunting down the right equipment because you realized that you needed something that you don't have.
A good representative will have a wide-ranging selection of inventory available and be prepared to help you address these unpredictable situations.
When you know that the company that you do business with has what you're missing, you can drive down the street and pick up any equipment that you need any time that an unexpected situation arises.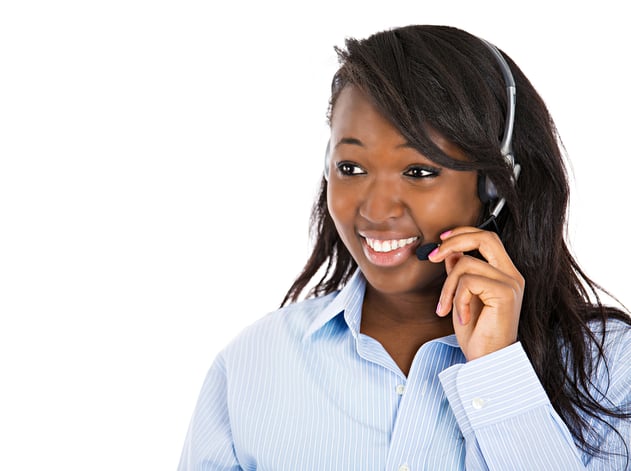 4. Delivers an exceptional customer experience by focusing on you
Today's marketplace has countless products that solve the same problem. This means that a company can't just set itself apart by what they sell, but also has to focus on HOW they sell it.
You want to buy from a business that gets the HOW right- a business that helps you to feel noticed and recognized.
The story of your business and your brand is unique from anyone else's.
Many businesses still put their story at the center of their interactions, and this is a big turn-off— you didn't just visit them to hear about how great they are.
If a representative is putting themselves at the center of everything then they are probably doing what's best for themselves and not for you.
You are the best person to tell your business's story. The people do business with will play a supporting role, but they won't cast themselves as the hero of your story.
5. They are there for you when something goes wrong
Make sure that you're doing business with somebody that is able to help you with your equipment after the initial sale and takes your professional success seriously.
Your customers will judge the quality of your business by how well you take care of your tools.
All equipment malfunctions at some point, and you need a representative that can quickly get it working again.
A company representative that has years of experience dealing with technical aspects of the equipment will be able to show you how to take care of your expensive purchases and be there to help if it stops working.
The salesperson that you're working with likely has a special relationship with vendors and they can fill you in on any concerns about features that are typically raised by customers.
6. They take the time to help you solve your problems
We live in a fast-paced world and have become accustomed to quick answers and solutions when doing business.
This isn't inherently bad, but you have to be careful—it would be a costly mistake to buy inadequate PPE because it was the cheapest option available and then receive a large fine during an OSHA inspection.
Spending the right amount of time to educate ourselves about the right products matters in our industries.
Bad things can happen if you left harmful chemicals on a customer's carpet or exposed them to mold that went undetected.
There is always the potential of being held responsible for damages or finding yourself in legal trouble.
It's critical that you do things right so that you don't have an adjuster or an irritated customer coming after you.
A good representative will help you understand the nuances when choosing between options x and y. They will cover all of the hypotheticals with you so that you don't just settle on the first available solution.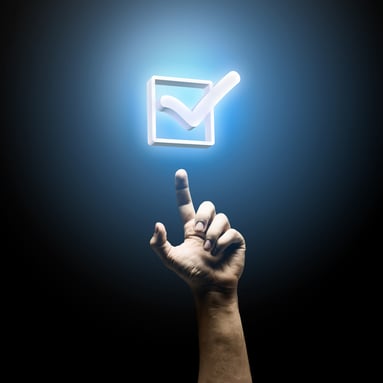 A Note About Buying Online
At this point, you might be wondering why it doesn't just make more sense to skip this process altogether and buy what you need on the internet.
In some situations like buying consumables, this makes sense, but it's probably not the best idea when buying equipment that costs thousands of dollars.
Don't get me wrong, as a digital marketer I'm a huge fan of buying online, but when you buy an expensive piece of equipment on the internet you miss out on all of the benefits of the in-person buying experience described above (you might consider this a trade-off between the convenience and speed of the internet and good old-fashioned customer service).
Someday machines will become smart enough to use an algorithm to calculate all of your needs, but for now, your best solution is to rely on a representative that has years of experience and understands all of the nuances in our industries.
Conclusion
Last week I had to go to the dentist to get some work done.
A couple of days after my visit, I was running some errands and my phone rang. I looked down and saw the name of the dental office lighting up my screen.
Why are they calling, I wondered? Nobody had said anything about a phone call.
"Hi," the friendly voice of the receptionist greeted me. "How's your day going? I'm just calling because we wanted to see if you had any questions about your teeth since your last visit?"
This call was one of the highlights of my day. It meant a lot to me that the receptionist would set aside time in her schedule to call their list of patients and see how they were doing.
I think that we've gotten so used to interacting with customer service that we view it as a routine transaction.
Today it's all too common to just be treated like another number that contributes to the bottom line of a business.
Business interactions are about a lot more than being provided a product—it's about building a trustworthy relationship that you can rely on.
As a contractor who is investing a significant amount of money into your business, you aren't just spending your hard-earned money on a piece of equipment— you are buying the expertise of a knowledgeable professional that can add value to your purchase.
By following the guidance that I outlined above, you will be able to pick the right sales and customer service professional so that you are able to do business with a team of people that helps to make you more successful.
Read More Articles About Customer Service