What does it require to start a concrete grinding or polishing business? First, you need the right equipment, including Grinders, Dust Collectors, or Slurry Vacuums. All of these are essential to your success! Next, you need correct the diamond tooling that performs according to your needs. You also want equipment that gives you the most bang for your buck. Consumables like diamond pads need to last as long as you can stretch them and get good results. I
n this post, we will cover how to look for these traits in your equipment to help you achieve great results and save you money.
Cheap Vs Expensive Diamond Tooling for Concrete Grinding
Who doesn't like to save money? Consumables are expensive; you want to save a few dollars here and there. Therefore, you may be thinking why not buy the diamond pads that are the cheapest and the most affordable? There are a few reasons why this common sense approach might be mistaken.
First and foremost, cheaper diamonds tend to not be consistent in their quality. Sure, you may buy a cheap diamond pad that exceeds your expectations, but what about the next time you order it? Cheaper diamond tooling tends to fluctuate in quality making it hard to determine the longevity of the pad on a regular basis. A higher-quality diamond tool will consistently give good results every time you use it. No need to stress when you have a deadline. Quality will never let you down.
Just as the name suggests, diamond tooling has actual diamonds in the pad. We all know that diamonds are expensive. For this reason, a cheaper diamond may actually have fewer diamonds in the bond and not work as well. There is no standard for how many diamonds need to be in a pad. A high-quality diamond pad may have two tablespoons of 50-grit diamonds, compared to a cheaper diamond pad with one teaspoon of 50-grit diamonds. Both pads will be advertised as a 50-grit pad, but as you can imagine the extra diamonds in the pad will make a difference.
Preventing costly mistakes is something to consider when buying cheap vs expensive. As discussed in previous blog posts, diamond tooling will be made of different materials. Cheap diamond tooling has been known to melt on the floor rather than just wear away as it should. This would cause the contractor to pay for a costly clean-up bill along with the diamonds they used for the job.
This mistake can be prevented if you select pads made of good-quality materials.
How to Choose the Right Diamond Tooling for Your Concrete Grinder

To select the correct diamond tooling for your concrete grinder you need to know your equipment. There are a variety of ways that diamond tooling connects to your equipment. Some tooling uses magnetics, velcro, bolts, or simply slides into slots on your grinder. It is important to get the right holder for your equipment and the corresponding system that works with it.
With hundreds of machines along with the many diamonds, it can be very difficult. We are always happy to help you find whatever you need. We have experts ready and able to help get you the right tooling. There are adaptors for pretty much all diamonds on the market, but buying the right tooling will save you hundreds of dollars in adapter costs.
Another important aspect of diamond tooling you need to get right is the bond. You may get a high-quality diamond pad, but the wrong bond will come at a cost. The bond is the material that holds the diamonds in place. Bonds range from extra soft to extra hard. Here is a general guide for using the right bond.
Hard Bond: best for soft concrete

Medium Bond: best for medium concrete

Soft Bond: best for hard concrete

Extra soft bond: best for very hard concrete
This logic might seem backward, but consider how the bond holds the sharp diamonds. If you are grinding very hard concrete, you need the sharpest diamonds to be in contact with the floor as much as possible. Diamonds will wear away as they grind the floor, so you need the bond to wear away to expose more sharp diamonds as they wear.
A hard bond holds onto the diamonds a little too well. If you use a hard bond on hard concrete the results will be dull; the diamonds that continually come in contact with the floor will do very little. In contrast, if you use a soft bond on soft concrete you will get good results, but at what cost? This will result in a diamond pad wearing away faster than it needs to. On soft concrete, you don't need the sharpest diamonds exposed all of the time. It is soft concrete, and therefore a hard bond will suffice. There is no need to waste your hard-earned dollars. Simply choosing the right bond will let those diamond pads work to their full potential.
Conclusion
It is hard to say exactly how long a diamond pad should last, or what you should pay for a diamond pad. This is partly because concrete is so different in all parts of the world. As I discussed above, some concrete will be soft, others hard, and some will have different characteristics based on the materials used to create the concrete. In the end, it is very hard to determine what will last and what will not. A good rule of thumb would be to choose quality diamonds over low-cost diamonds. Not only will this last you longer, but it gives you better results.
Whether you are grinding or polishing you want consistent good-looking results. Buying quality may look like you are spending more upfront, but in the long run, saving you time and money the further you get into your project. Next, know your equipment needs and what the hardness of the concrete is. Your time is valuable; doing a little bit of research will go a long way.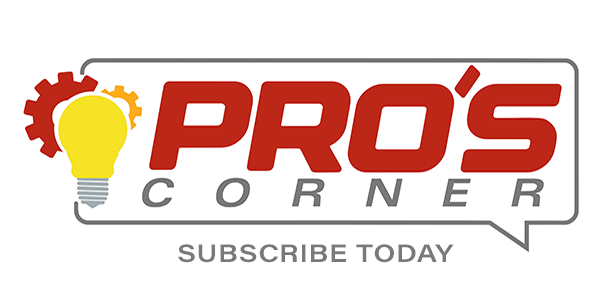 Featured Products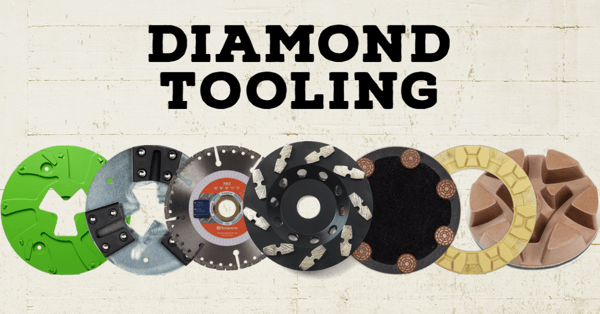 Enjoyed reading this post? Read the following articles: